Check out this article written by one of our very own gymnasts!
Gold Medal Gymnastics by Alyssa Amato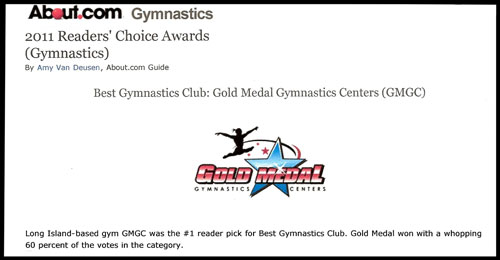 5 Gymnasts from our Huntington facility have qualified to go to the Junior Olympic National Training Camp at the Bela Karolyi Ranch in Houston, Texas!
CONGRATULATIONS to Emma Breitbarth, Alexis Stern, Sarah Goldman, Hannah Cohen and Olivia Waldorf!
They leave today to train with the National Staff Members! The World Team is still training until Friday and will be at the ranch with them!!! Makayla Maroney, Kyla Ross and company! Such a great experience for the girls….memories they will never forget!
We are very proud of them!