Today's modern cheerleading contains mostly gymnastics skills. This is why many cheerleaders currently come to GMGC. These 1 hour classes primarily concentrate on tubmling skills taught on our spring floor and learning progressions on our trampolines and tumble track.
Back Handspring Class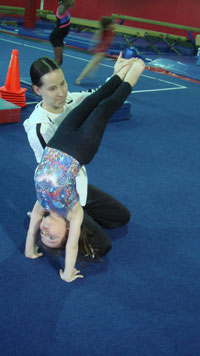 Most needed skill by all high school squads, this class focuses on drills and strength building to learn a back handspring on the floor.
Flipping Class

Students who can do a back handspring by themselves can enter this class to add a back tuck to their tumbling. Drills designed to target back and front flips, side aerials, and layouts.
Dancenatics
This hour long class focuses on the tumbling and acrobatic skills used in dance. In this class students will learn walkovers, aerials, back handsprings, etc. Emphasis on core strength and flexibility.

Extreme Tumbling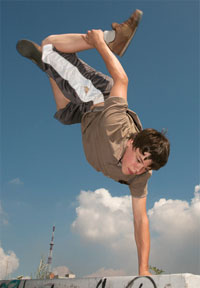 Parkour is the art of using solely your body to navigate from point A to point B in the least time possible. This involves climbing, sprinting, as well as various unusual and complex movements to overcome obstacles. Tricking is the informal name of a relatively new underground alternative sport movement; combining martial arts, gymnastics, and other activities to create an "aesthetic blend of flips, kicks, and twists.
Warrior Tumbling Class
Ages 6-18yrs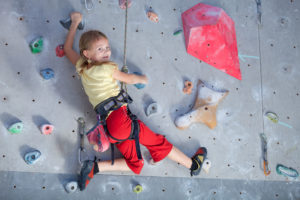 This program offers a ninja warrior inspired experience through challenging but fun obstacle course training. This program will instill basic strength, balance, hand-eye coordination along with technique and speed. There will be a variation of new obstacle courses that will be used in this class inspired by the popular events on TV.