Huntington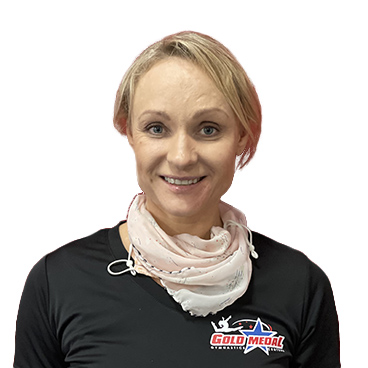 Ms Oksana Suvalova USAG Head Coach
Elite Gymnast age 12-15yrs
National Team Member of USSR
Awarded Master of Sport USSR
National Champion of Belarus
27years of coaching experience (Belarus, Egypt, USA)
15years of coaching at Club Champion, California
Coached several USAG National Champions in California
Two Athletes currently on the Brown University and Cornell University Teams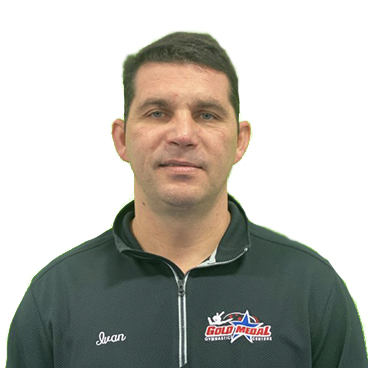 Mr. Ivan Bereznyakov USAG Girls Team Director
Elite Head Coach – USAG Women's Team at Club Champion, Pasadena, CA. 2008-Present.
Had 2 Elite Gymnasts who went on to Stanford and Utah for College.
Had 2 Level 10 gymnasts qualify for Nationals several years and go onto Cornell and Brown.
Coached several State & Regional champions Levels 7-10 in toughest region of the country.
His program was the leading USAG TOPS program for 5 years.
Ukraine National Team 1990-1994
Master of Sport Award USSR 1991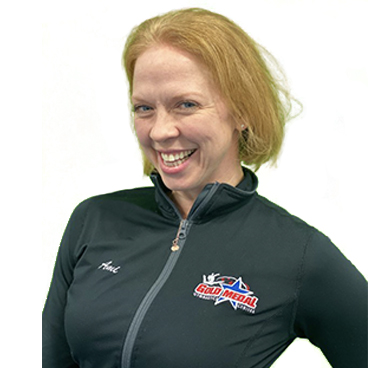 Ms Ami Party Director
World Famous Radio City Rockette for 10 years
Trained Dance in Pennsylvania her entire childhood in ballet, jazz, tap, & acro from award winning teachers
Studied Dance at Point Park University
Performed in National tour with Ringling Bros & Barnum & Bailey.
Danced in several regional shows including Contact, Crazy for You, Music Man, & Oklahoma
Judge for several local and national dance competitions.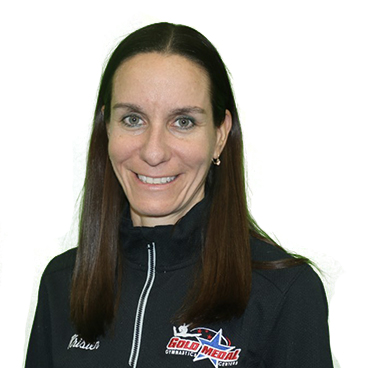 Ms Kristen Taylor Assistant USAIGC Team Director
Coaching at GMGC since 2001
BA in Psychology
Coached IGC since 2003
Has worked with children from the ages 18months to 18 years old.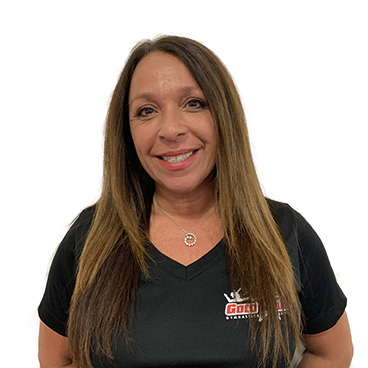 Ms Michele Brengartner USAIGC Team Director
Bronze level state champions 2004, 2005, 2006, 2007, 2008.
Silver level state Champions 2006, 2007 2008
Gold Level State Champions 2008.
Coaches gymnastics for Port Jefferson HS
Gold Level National Championships
All Around Gold Level World Champion 2013
Gold Level World Championships 2013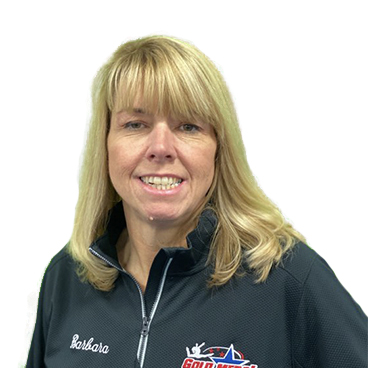 Ms Barbara Tiess USAG Team Director
Coaching for over 28 years
Region 6 National Elite Chairman for 6 years
Coached USAG National Team Members
Many State, Regional and National Champions
Over 25 College Scholarships
Over 20 National TOPS Team Members
USAG Region 6 Service Recipient Award
2017-2018 USAG Developmental Team Invite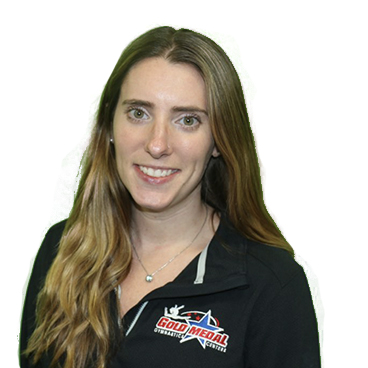 Ms Caitie Developmental Director, USAG Compulsory Director & Facility Manager
Competitive dancer for over 16 years.
Working for Gold Medal over 7 years now
Has taught dance & Acro for over 6 years
Attending Suffolk Community College to become a Special Needs Educator in the near future.
Fitness Enthusiast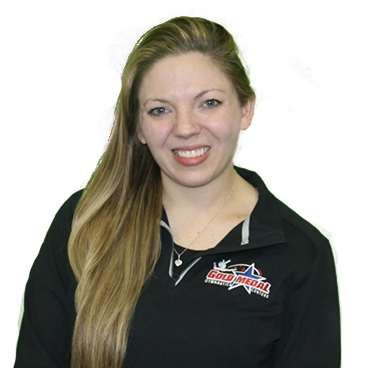 Ms Erika Waiser Boys & Ninja Zone Director
Coached gymnastics since 2004
Boys team coach since 2012
2nd degree black belt in Kenpo
World champion in nunchucks
competed martial arts for 12 years
certified personal trainer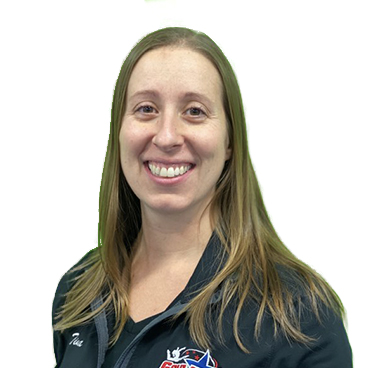 Ms Tina PreSchool Program Director
16 years coaching gymnastics
BA Child Psychology
Summer Camp Director for 9+ years
Smithtown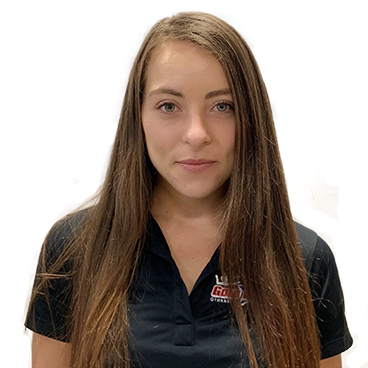 Ms Bianca PreSchool Director
International Competitive Dancer
Choreographer
2006 South African Championships
Performer at World Cup in India 2015
K-TV National Television Performer
Degree in Childhood Education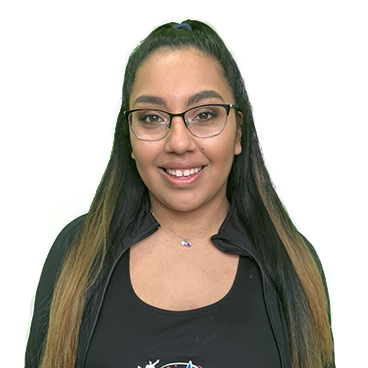 Ms Heidy Recreational Director
Worked at GMGC for over 3 years
Assistant Head Coach Club Team
Pursuing a Bachelors Degree in Business Management at Farmingdale College
Did Gymnastics and Cheerleading for 6 years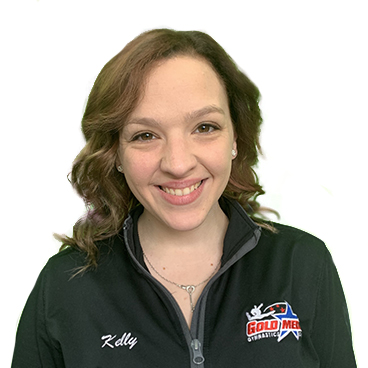 Ms Kelly Macgregor USAIGC Team Director
Professional Dancer for over 15 years
Worked for Britney Spears, Zendaya, Ne-Yo and more!
Coach for USAG and USAIGC
Choreographer for floor and beam
Assistant to top international choreographers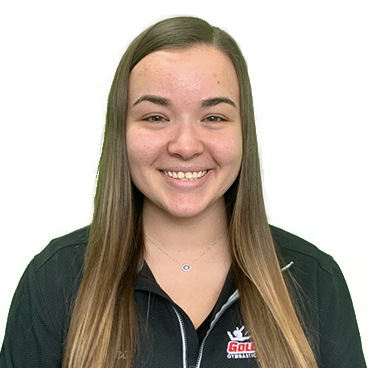 Ms Diana Developmental, Club Team Director & Facility Manager
Competed USAG Level 4, 5, 6 and 7
Middle School and High School gymnast
Coaching at GMGC for over 8 years
Trained alongside International Elite coaches for over 4 years
Graduated St. Joseph's College majoring in Human Relations pursuing a Masters in Guidance Counseling
Head Coach for GMGC Club Team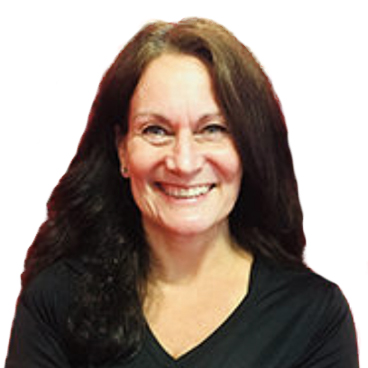 Ms Robin Office Manager
Part of the Gold Medal Family since 1973…as a gymnast, a coach and in the office
Former Competitive Gymnast, on GMGC's first USAG Team
Daughter was a competitive gymnast on USAG Team at Gold Medal
13 years Retail Management Experience
Avid Crossfitter
Competed 7 half Marathons,  2 NYC Marathons