TUMBLING & TRAMPOLINE
Does your child want to primarily focus on tumbling skills instead of all the olympic events? Tumbling skills are now a major requirement for multiple activities such as cheerleading, martial arts, competitive dance, diving, & more! Classes are structured around the major skills like Back handsprings, flipping, and twisting. Classes are taught on our spring floors, trampolines and tumble tracks. Take advantage of all our safety equipment like our overhead spotting rigs and foam pits.
OPTIMIZED FOR CHEERLEADERS
STATE OF THE ART EQUIPMENT
Tumbling and Trampoline Classes!
From Back Handsprings to Flipping and Twisting,
all aspects of Tumbling are covered in these programs.
View this video to learn more!
Most needed skill by all high school squads, this class focuses on drills and strength building to learn a back handspring on the floor.
Build strength, balance and flexibility
Learn skills needed for High School Squads
Back Handspring Class prepares students for Flipping Class.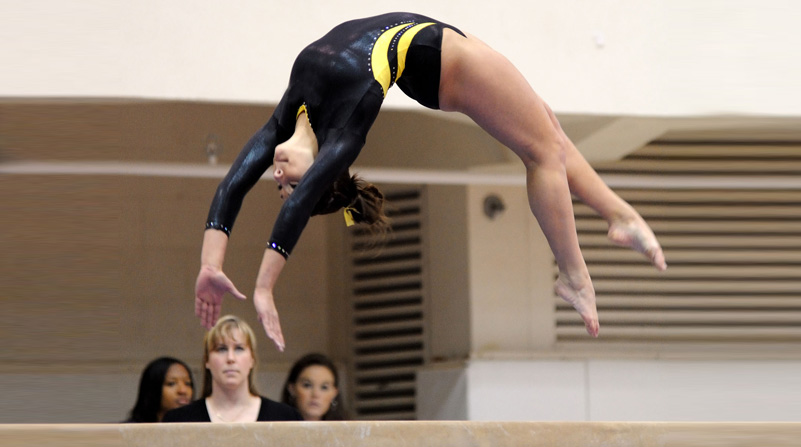 Students who can do a back handspring by themselves can enter this class to add a back tuck to their tumbling. Drills designed to target back and front flips, twisting, side aerials, and layouts.
Learn how to do a back tuck, side aerials and layouts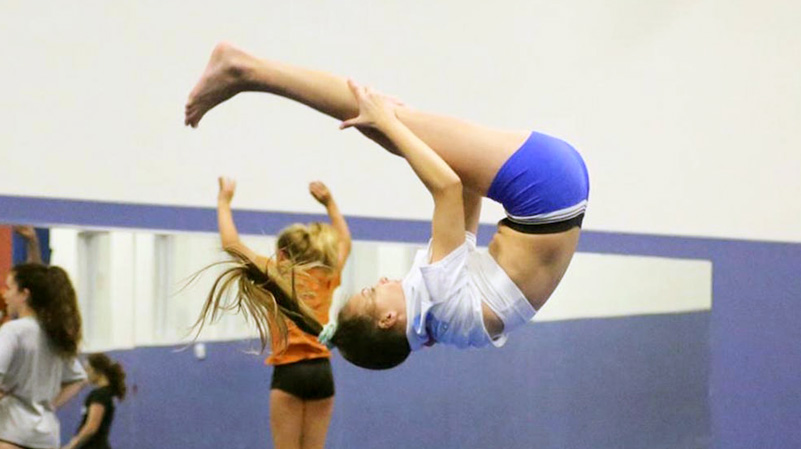 This hour long class focuses on the tumbling and acrobatic skills used in dance. In this class students will learn walkovers, aerials, back handsprings, etc. Emphasis on core strength and flexibility.
Learn tumbling and acrobatic skills used for dance
Builds core strength and flexibility
Dancenastics prepares students for Dance Teams outside of Gold Medal Gymnastics.
Warrior Tumbling Class
(12yrs & Up)
This program offers a ninja warrior inspired experience through challenging but fun obstacle course training. This program will instill basic strength, balance, hand-eye coordination along with technique and speed. There will be a variation of new obstacle courses that will be used in this class inspired by the popular events on TV.
Instill basic strength, balance & hand eye coordination
Learn to get through challenging obstacles with technique and speed
Have fun feeling like a Ninja Warrior!
Warrior Tumbling Class prepares students for Ninja Warrior Competitions.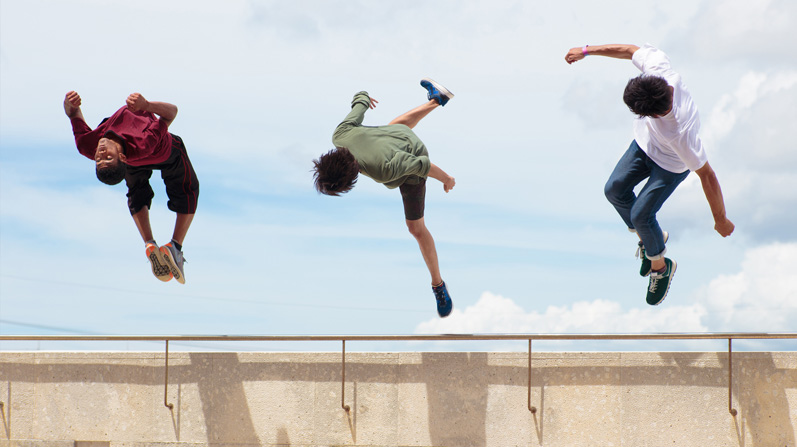 GMGC Is So Much More Than Gymnastics