AWAKEN YOUR INNER NINJA
HIGH ENERGY NINJA CLASSES TRANSFORMING KIDS INTO HIGH ENERGY NINJAS
GOLD MEDAL NINJA is a GMGC high energy ninja gym program that combines Obstacle Course Training, Gymnastics, and Martial Arts. Our ninja classes are designed to advance children individually building strength, agility, character, and self-confidence so they can be successful in all endeavors including sports, school, and life.
The goal of this program is to build your child into a ninja warrior athlete. By signing up for Gold Medal Ninja, boys and girls will focus on 5 Skill Groups that will give your child the training necessary to not only build their confidence but to give them the edge they need to dominate ninja warrior obstacles.
BUILD MENTAL AND PHYSICAL STRENGTH
STATE OF THE ART FACILITIES

Gold Medal Ninja is a physical program for energetic children that teaches mindfulness, balance, and focus through High Energy Classes. The Gold Medal Ninja gym curriculum teaches an all-new sport with concentrations in athletic skills and character development.
Ninjas will learn a variety of punching and kicking elements. These skills will help with hand-eye coordination and ninjas will also learn about discipline, which is a huge element of ninja warrior training.

Ninjas will learn basic to advanced tumbling skills at their developmental pace. It is crucial to learn proper techniques to progress safely. Learning how to flip will help with special awareness which is a vital piece of ninja warrior training.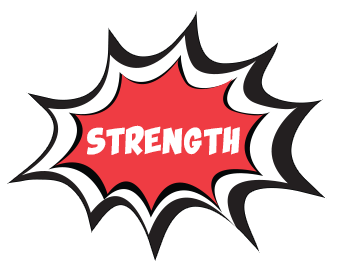 As ninjas progress, the ninja gym exercises will become more challenging. Building strength will simultaneously build confidence. Ninjas will focus on pull-ups, rope climbs, grip strength, and muscle-ups.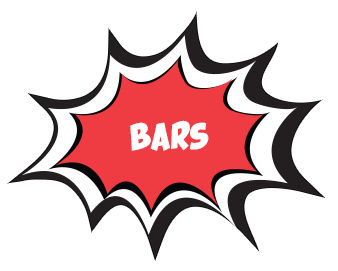 Ninjas will learn how to swing and turn as well as stationary bar skills. Once the ninja learns how to swing properly they will learn how to flip off the bar. Ninjas will learn low bar skills such as kips, casts, and undershoots. All of these ninja gym skills will work cohesively together to build confidence for your ninja's warrior skills such as laches and regrabs.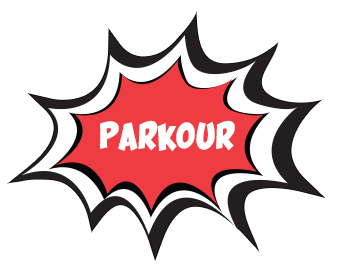 Ninjas will learn a variety of Parkour elements that will help with agility, speed, and performance. Boys and girls will learn how to vault, push off objects, wall runs, and proper balancing techniques.

Ninja Babies
(Walking-3 yrs. with parents)
Training starts once they can walk! Your child will experience dynamic obstacle courses that will help with their balance, agility, and confidence. They will also gain strength by using the bars and learning basic tumbling skills such as rolling. Your child will also learn socialization, how to take turns and follow basic instructions with our high energy coaches. Watch your child develop strong motor skills that will get them ready for their next level of Ninja training. Don't worry, your little one will also get a chance to crawl up our 7ft warp wall!
Help babies gain balance, agility and confidence with parent in class
Gain strength, motor skills and learn basic tumbling
Learn to socialize, take turns and follow instructions
Ninja Babies prepares students for Little Ninja and is a Parent & Tot program.
Our Little Ninja program is the introduction to our Gold Medal Ninja Curriculum. Your child will learn the basics of the five components to become a future ninja warrior. The five components include flips, bar skills, parkour, martial arts, and strength. In addition to learning their basic skills, they will also learn the importance of how to focus. Our coaches will teach your child how to be patient and encourage each other in a positive way. Your child will gain confidence when they attempt obstacle courses that focus on balance and agility and will gain strength using the bars and our ninja rig!
Little Ninjas will work on a 3 level System. Bronze, Silver, and Gold Medals, each needing 9 skills in each group to obtain in order to move up!
Learn the basic 5 components to become a future Ninja Warrior
Learn the importance of how to focus, be patient and encourage each other in a positive way
Gain confidence and strength while using the bars and Ninja Rig!
Work on a 3 Level System: Bronze, Silver & Gold
Little Ninja prepares students for Ninja Kids.
Take your training to the next level and get ready to become a future ninja warrior. With Gold Medal Ninja your child will learn five components of what it takes to build a ninja warrior athlete. Your child will learn flips, bar skills, parkour, martial arts and strength. These five pieces will give your child not only the strength and body awareness but the confidence to be the best ninja warrior they could be. The ninjas will also test their skills on our rock wall, ninja rig, and warp wall. Watch your child level up at their own pace with our new band system as they continue to learn more challenging skills, get faster, build strength and eventually reach the top of our 12 foot warp wall!
Ninja kids will work on a Color Level System.
— White, Yellow & Orange will be the Beginner Level
— Purple, Blue & Green will be the Intermediate Level
— Brown, Red & Black will be the Advanced Level
There will be monthly testing for Ninjas.
Next Level of Training to build a Ninja Warrior Athlete
Learn flips, bar skills, parkour, martial arts and strength
Test their skills on the rockwall, ninja rig and warp wall!
Work on a Beginner, Intermediate and Advanced Color Level System with Monthly Testing
Ninja Kids prepares students for Warrior Tumbling Class.
Warrior Tumbling Class
(12yrs. & Up)
This program offers a ninja warrior inspired experience through challenging but fun obstacle course training. This program will instill basic strength, balance, hand-eye coordination along with technique and speed. There will be a variation of new obstacle courses that will be used in this class inspired by the popular events on TV.
Instill basic strength, balance & hand eye coordination
Learn to get through challenging obstacles with technique and speed
Have fun feeling like a Ninja Warrior!
Warrior Tumbling Class prepares students for Ninja Warrior Competitions.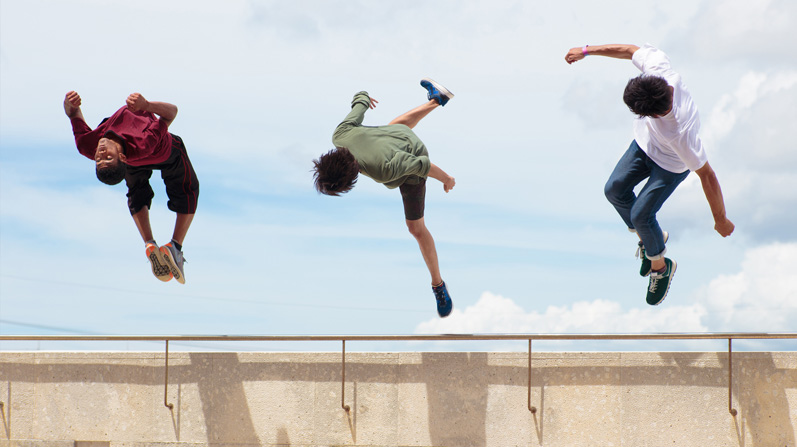 Gold Medal Ninja Parties
(3-11yrs.)
Gold Medal Ninja Parties are fun, safe, and guaranteed to tire children out! A great option for birthday celebrations and other occasions. We set up courses for time and speed, allowing all party attendees to test strength and compete with one another in a fun and safe space.
All licensed Ninja's are fully padded and prepared for even the most energetic children!
For success in school, sport, and life, a child that learns to channel their impulse & energy towards a focused goal will succeed in all endeavors.


Strength & Agility
from Obstacle Course Training


Creativity
from Freestyle Movement


Total Body Control
from Gymnastics


Discipline
from Martial Arts
"My son loves this class. I do too! I appreciate how he is continuing to work on core strength, balance and challenging himself physically – all while having a blast."
- Amy, Gold Medal Parent
"I have my daughter and son in the Ninja classes and they love it! The instructors are super nice and work very well with kids."
- Beth, Gold Medal Parent
"My son takes the class at the same time my daughter is in her gymnastics class. It's really nice that he has something to do and not just sit out in the lobby waiting for her. It's great exercise for the day."
- Katie, Gold Medal Parent
GMGC Is So Much More Than Gymnastics