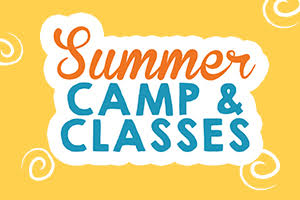 Summer is Calling!!

Re-engage Your Child Into Safely Socializing With Other Kids Again While Having FUN!
Gold Medal Gymnastics Summer Camp Signups are Happening Now!
Gymnastics Camp or NINJA Camp (Boys & Girls 3-12 years)
One Week Gymnastics Camps – Run June 28 through September 3
Each weekly gymnastics camp has a different theme with special events and activities that the campers will love, plus plenty of gymnastics instruction indoors and outdoors.
Sign up for one week or multiple weeks!
We'll have the campers doing GYMNASTICS and TUMBLING, plus arts and crafts, and visits from some very special characters.
In response to the COVID-19 we plan to keep both children and staff safe by implementing strict sanitation standards and procedures.  We are also making our gymnastics camps even more affordable for families during these uncertain times.  Gymnastics camp pricing is now as low as $42/day.
Your camper will gain gymnastics skills plus make new friends and have a blast!  Parents choose our gymnastics camps year after year because of our caring, qualified instructors.  Keep your kids active this summer and sign them up for camp HERE!
Pick your days each week!  Choose 3, 4, or 5 days a week, 9:30am to 12:30pm in our fully air-conditioned facilities.
Call Your Location To Book Today!
Kids Night Out – Huntington Location Only
Join us on Friday and Saturday nights for an action-packed combo camp including video games, Ninja training, and pizza. Each 3-1/2 hour session will consist of team video gaming battles on the latest super fast gaming computers, and a 60 minute Ninja training class focusing on obstacle course speed, martial arts, and strength training. All gaming and Ninja training will be run by our professional video gaming coaches and our Gold Medal Ninja Staff.
2 Night Weekend Camp – $175
5:00pm – 8:30pm Fridays and Saturdays
Minecraft & Roblox Camp – Ages 7-12 years
July: 2 & 3
July: 16 & 17
Aug: 6 & 7
Aug: 27 & 28
Fortnite Camp – Ages 7-15 years
July: 9 & 10
July: 23 & 24
Aug: 23 & 24
Sept: 3 & 4
Call of Duty Camp – Ages 10 – 17
July: 30 & 31
Aug: 13 & 14
Summer Gymnastics & Ninja Camp Activity Schedule 2021
Click to download a schedule in PDF format…
Huntington Gym Schedule
Centereach Gym Schedule
Rocky Point Gym Schedule
Smithtown Gym Schedule
Garden City Gym Schedule
Levittown Gym Schedule
Gymnastics Camp
Ages 3-12yrs
NEW Flexible Schedule! Choose either 3, 4 or 5 Days a Week
Mon – Fri
1.5 Hour Gymnastics Class
Snack Time
Special Gym Activities
or
NINJA Camp
Ages 3-12yrs
NEW Flexible Schedule! Choose either 3, 4 or 5 Days a Week
Mon – Fri
1.5 Hour NINJA Class
Snack Time
Special Gym Activities
Summer Class Schedule 2021
Click to download a schedule in PDF format…
Huntington Summer Class Schedule
Garden City Summer Class Schedule
Centereach Summer Class Schedule
Smithtown Summer Class Schedule
Rocky Point Summer Class Schedule
Levittown Summer Class Schedule