THE GMGC DIFFERENCE
Success in the gymnastics career of our athletes not only comes from coaching and gymnastics training, but by surrounding them with a team of professionals that can provide them with the tools to succeed. Professional athletes are surrounded by a team of specialists, and now our athletes can have access to similar services. Since we consider all of our athletes and parents as part of our Gold Medal family, we want to provide the best for them. Through our vast experience and connections made over the past 47 years we have assembled the following departments of key services available for our athletes.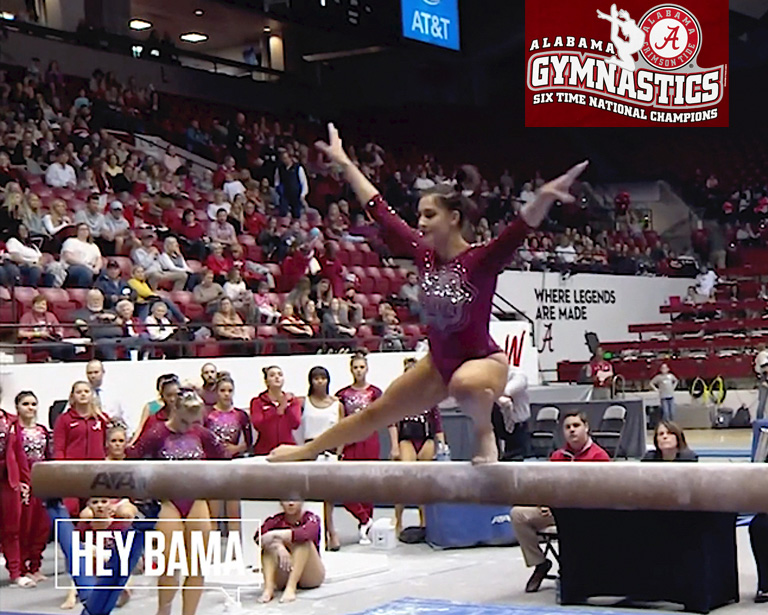 ATHLETE MARKETING FOR COLLEGES AND SPONSORSHIPS
Athlete Marketing is key for a gymnast to get noticed by a school or sponsor. In todays social media world, and athlete can get lost in a sea of other gymnast's trying to get noticed as well. Through Gold Medal's past 45 years of experience, we have helped over 40 athletes get noticed by the schools of their choice, and helped market them for big school scholarships or "non—scholarship" Ivy League programs. The following is a list of tools Gold Medal will help you with during this process:
Scholarship Consultants can be very helpful with their knowledge of all the current programs in the country. Over the years we have worked with several consultants that families have hired for assistance networking to the college coaches. Ask your team director who we are currently recommending for the your child's graduating year.
GMGC College Bound Webpage is very useful for a college coach to be able to access information about a GMGC gymnast they may have seen at an invitational. Many coaches visit our website all the time to see who is up and coming because Gold Medal has had so many great college athletes in the past.
Individual Athlete Webpage: After your gymnast is displayed on our college bound webpage it is recommended they starup a personal webpage. Ask your team director for recommended websites that will help you and your gymnast create one. These individual websites can create a very impressive first impression to colleges as well as provide a place for the college coaches to track the progress of the athlete in upcoming meets.
Youtube Channel: Similar to the athlete webpage, keeping a video library of skills and meet performances is key. Youtube helps these all be in one place and you can link your youtube channel directly to our GMGC college bound page.
Sponsorship Considerations can be very challenging due to NCAA eligibility requirements for any athlete keeping the option for a college scholarship open in their gymnastics career. However, this may be a consideration for elite athletes with Olympic aspirations. It is recommended you check with your team director before going down the path of having your athlete sponsored. GMGC does have consultants that can help with sponsorships if your athlete is getting close to becoming an international competitor.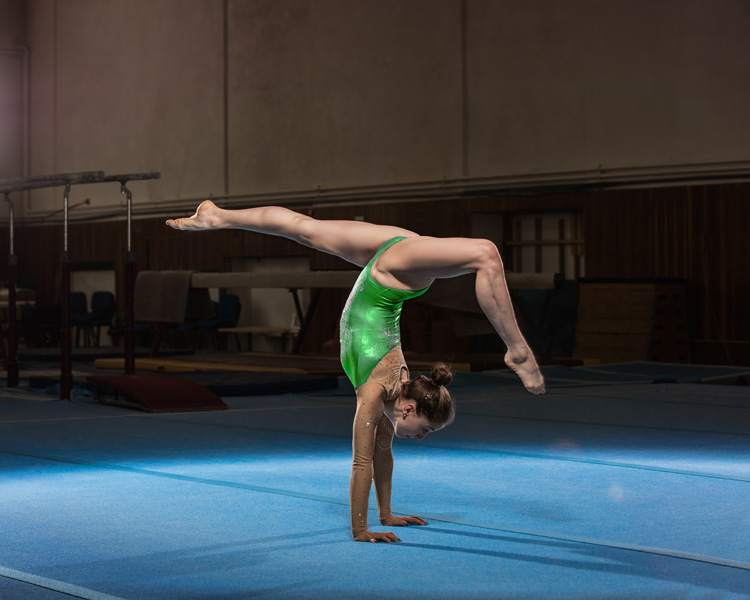 CHOREOGRAPHY AND DANCE DEPARTMENT
Our Full Service Choreography Department is on staff to help all team gymnasts design and perform the perfect routine that suits the personality and abilities of each gymnast.
Whether you wish a basic routine by our dance teachers or a high level routine choreographed by one of our professional dancer/choreographers we offer many options depending on each families budget.
Optional Ballet classes: Most teams around the country leave out this critical part that used to be more of a key requirement for gymnasts.
Proper dance training gives the gymnast important lifelong core skills such as proper posture, form, and grace. A beam and floor routine performed by a gymnast with core dance skills stands out from the rest.
Music Selection & Mixing: Picking the proper music that suites the gymnast is just as important as the choreography.
Our dance department will guide you towards picking music that is "cut" already, or help you create your own mix with a professional music mixer.
The music selected should help bring out the personality of the gymnast and enhance the routine.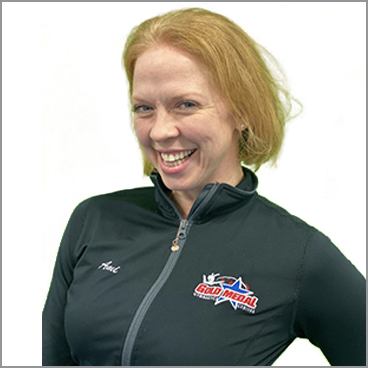 Ami Price
Choreography Director
Ami Price originally from Pennsylvania where she received early ballet, jazz, tap, acrobatic training from award winning teachers and studios including Point Park College Summer Intensive Conservatory.
Ami moved to New York City out of high school and began auditioning and teaching while continuing her training throughout the city.
Ami has traveled the country and internationally with Ringling Bros. Barnum and Bailey. She has danced in several regional shows including Contact, Crazy for You, Oklahoma, and a Music Man. Ami was a Radio City Rockette for 10 years, performing on the famous Radio City stage and in several tv appearances.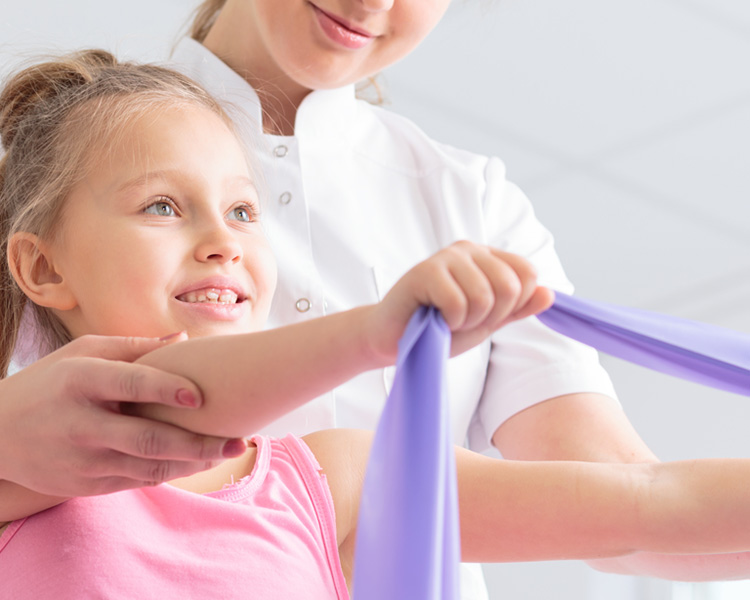 PHYSICAL THERAPISTS AND INJURY PREVENTION
Recovering from an injury is very different for an athlete, especially a gymnast. We always recommend choosing a physical therapist that has past experience with high level athletes so they do not put your child on a therapy program designed for the average person. Elite athletes require different protocols. Over the years we have worked hand—in—hand with physical therapists on Long Island to help the athlete recover faster and in some cases, heal stronger than before the injury. We are familiar with a whole network of physical therapists to help recovery be the most efficient process as possible.
Choosing a physical therapist is entirely the responsibility of the parent, however we are here to help by providing information about past experiences. Many of the strength and conditioning programs we follow are from high level physical therapists designed to aid in injury prevention. These conditioning programs strengthen ligaments & tendons on a daily basis in practice. We believe the best treatment for an injury is preventing it!
Here is a link to Orthopedic Associates of Long Island for some of the top specialists in many different areas of the body: Their new urgent care facility offers on—site digital x—ray & MRI.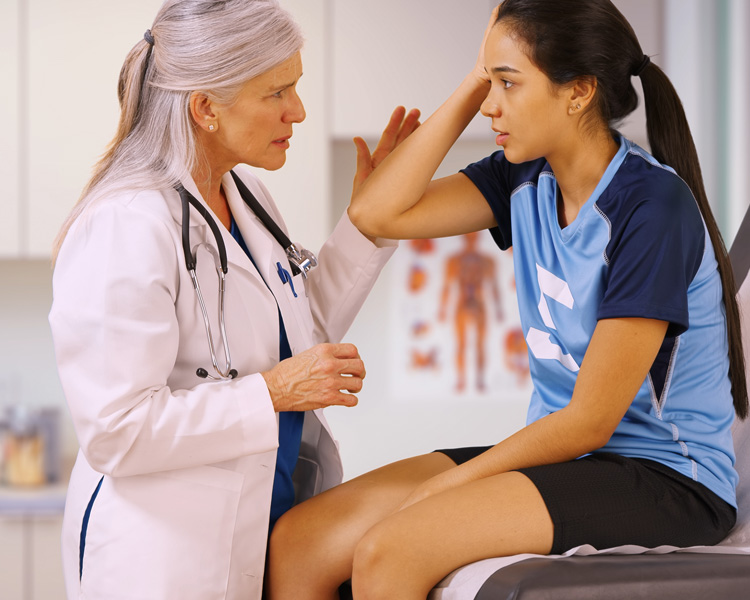 GOLD MEDAL SPORTS MEDICINE FAST TRACKING
Through our 45 plus years of competitive gymnastics we have made connections with several medical doctors, specialists, and radiologists. We are very fortunate to be able to share these experiences with our families so they can decide if they want to "fast track" their child's x—rays, MRIs, or surgical procedures. Unfortunately when an injury has gotten to this point, it can be very stressful and confusing for the family and they may not know where to turn for the best treatments.
This is where being part of the Gold Medal family can be a huge help. Let us put you in touch with families in the past who have went through similar procedures, and help guide you to make the best decisions possible. Similar to picking the correct physical therapist, we strongly recommend you find a doctor familiar with working with elite athletes. These specialists approach procedures and recovery recommendations very differently than most medical experts will.
Here is a list of Doctors from Orthopedic Association of Long Island.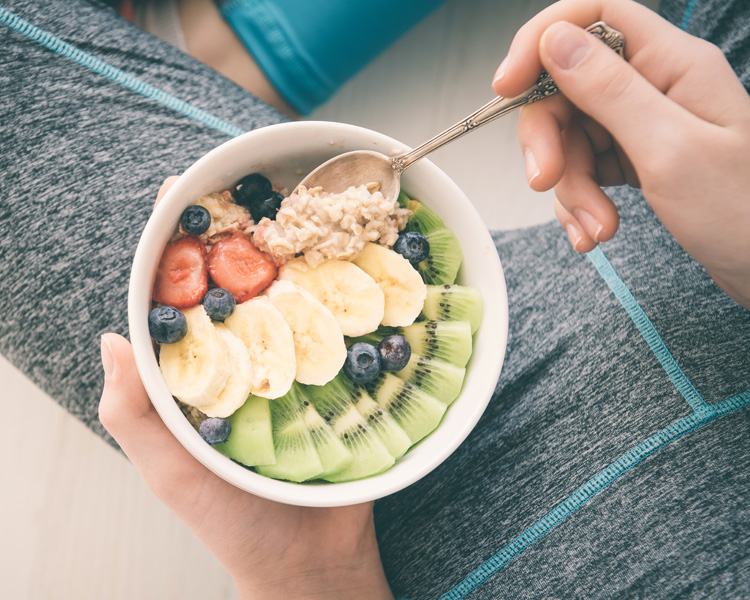 SPORTS NUTRITIONIST FOR ATHLETES
Access to Nutritionists is key to analyzing what an athlete eats and what nutrients and vitamins might be missing from a child's intake. What good is all the extra training for team, if the body doesn't have the proper building blocks for muscle growth and stamina. In today's climate of fragile self—esteems with young girls, it is key to handle any food or meal recommendations in a positive manner.
Food recommendations coming from an expert is usually much better than a parent or a coach in our past experiences. Nutrition recommendations can increase muscle recovery, help get the most out of a practice, and help an athlete to have the right energy levels for a big competition.
Ask your team director for nutritionists some of our past athletes have had success with.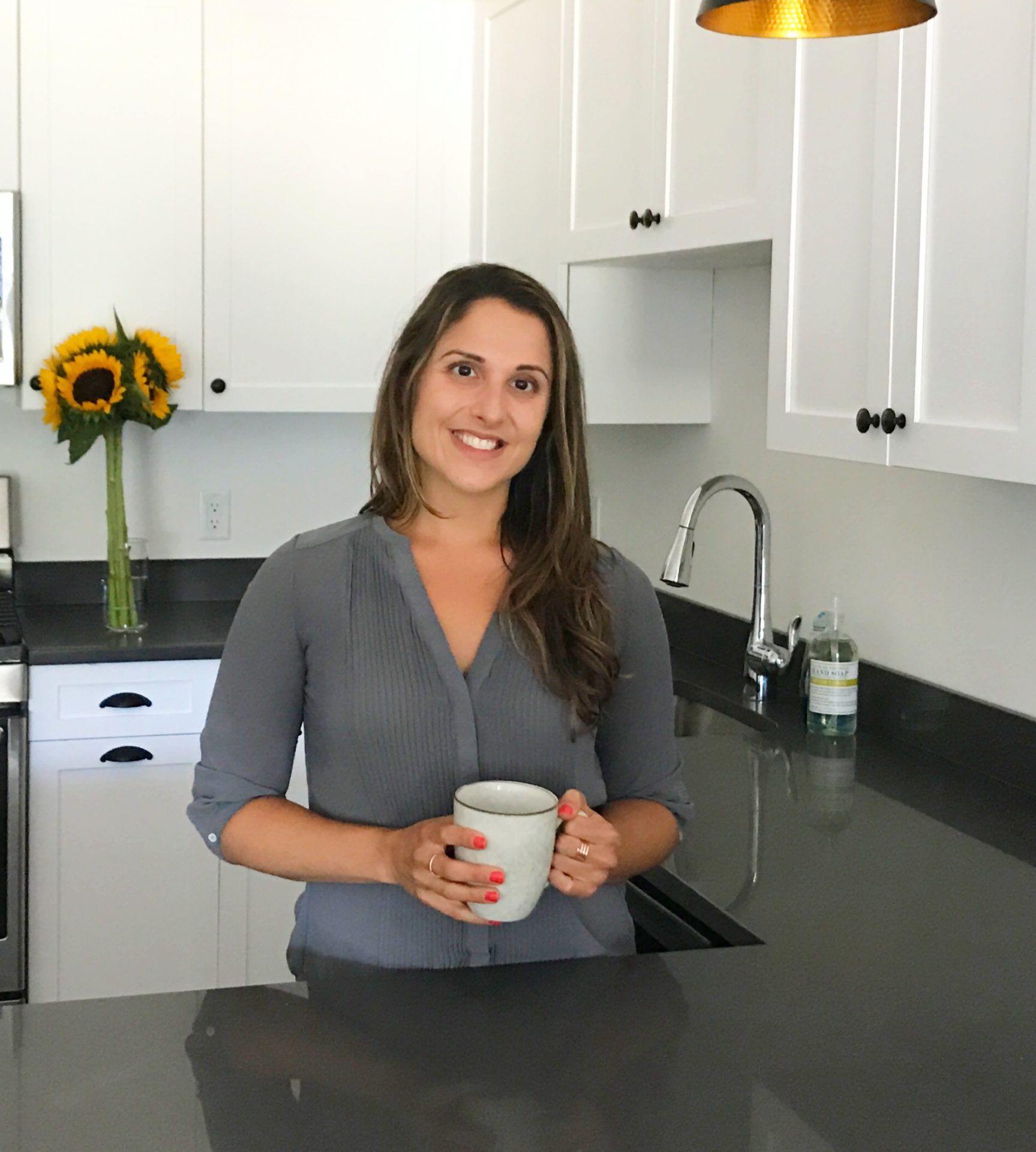 Lauren Manganiello
MS, RD, CDN, RYT
Lauren Manganiello, MS, RD, CDN, RYT is a sports performance registered dietitian/nutritionist and yoga teacher. In addition to working one—on—one with athletes and teams, she also teaches as an Adjunct Professor in the Nutrition Department at New York University (NYU).
She received her Master's in Nutrition from The Ohio State University and completed her clinical internship training at New York—Presbyterian Hospital in New York City. Following graduation, she joined the clinical nutrition team at NYP/Weill Cornell Medical Center and eventually moved into private practice, specializing in sports performance and disordered eating.
When working with athletes and teams, she combines the science of sports nutrition with the concepts of intuitive eating to optimize athletic performance while also promoting positive body image.
She is an active member of The Collegiate and Professional Sports Dietitian Association (CPSDA) as well as the Sports, Cardiovascular and Wellness Nutrition (SCAN) Dietetic Practice Group, and the Academy of Nutrition and Dietetics. Lauren has been featured in a variety of media publications including Shape, Women's Health, Men's Health, US News & World Reports, Business Insider, Reader's Digest, Food Network, Everyday Health and more.
In her spare time, Lauren loves to travel, surf, spend time in nature, and enjoy food and conversation around the dinner table with friends and family. For more information about Lauren, visit: www.laurenmanganiello.com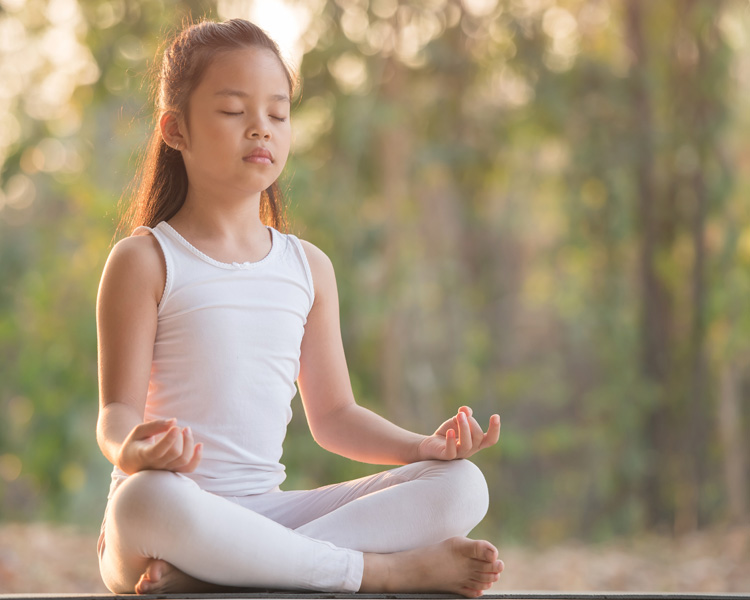 SPORTS MENTAL CONDITIONING COACH
At Gold Medal Gymnastics Centers, we believe that helping our athletes train their minds is as important as training their bodies for gymnastics. Mental Conditioning is key for today's athletes, especially on the elite level. We now have access to an amazing mental conditioning coach with vast experience in helping elite athletes develop the mental tools they need to help them perform consistently at their best. She has helped athletes with mental blocks, and to improve focus, and overall confidence. Our gymnasts participate in small group online coaching sessions throughout the year. She is also available for one—on—one online sessions as needed.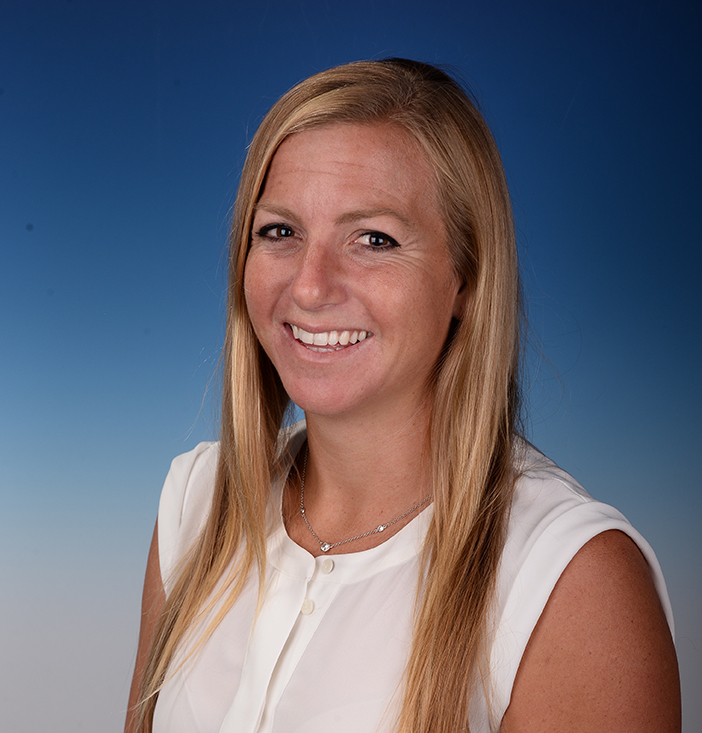 Jen Schumacher
M.S., CMPC
Jen Schumacher, M.S., CMPC, is the Assistant Director of the Performance Psychology Program at the Center for Enhanced Performance (CEP) at the United States Military Academy. She works with cadets and teams on the psychological aspects of elite performance, providing services for Swimming & Diving, Men's Basketball, Baseball, Volleyball, Gymnastics, Triathlon, and the Rabble Rousers. Additionally, Jen works with cadets on the mental aspects of the Survival Swimming course and military field training; is the Course Director for PL360, Psychology of Elite Performance; created and directs the CEP's Virtual Reality Program; and serves as the Performance Psychology Program's Internship Coordinator. Prior to her appointment at West Point, Jen taught sport and exercise psychology in the Kinesiology Department at California State University, Fullerton and provided mental performance services to the Athletic Department, earning Faculty Member of the Year in 2015.
Jen operates a private consulting practice, providing individual training for professional and elite athletes, marathon swimmers, and Fortune 100 executives. She runs mental skills seminars and team building retreats for athletic and corporate groups and mentors students seeking CMPC. Jen earned her master's degree in Kinesiology with an emphasis on Sport Psychology at California State University, Fullerton, studying under Dr. Ken Ravizza. She is currently pursuing her Ph.D. in Health and Human Performance at Concordia University of Chicago. Jen's professional activities include publishing peer—reviewed articles, textbooks chapters, regularly writing columns for USMS Swimmer Magazine, and serving on the AASP Certification Council Exam Development Committee.
In addition to performance psychology, Jen's other passion is marathon swimming. She has completed two Catalina Channel crossings, the 28—mile length of the LA Bay, the Manhattan Island Marathon Swim, the Strait of Gibraltar, Lake Tahoe, several Catalina Channel relays, and most recently set the NYOW Stage 4 record swimming from the Newburg—Beacon Bridge to the Bear Mountain Bridge. Jen credits much of her athletic success to her experiences working with and learning from coaches, athletes, cadets, and other high—level performers.